The landscape tells its own magic story
We live next to a Forrest called Røysjømarka, Drammen. Here I get inspiration and motives during my daily walks. I collect footage with photography, drawing outside, observing and enjoying enigma from ancient forests, trees, branches, colors, lights, shadows, water ...
I am keen to convey the sensitivity and excitement that the Forrest shows in colors, contrasts, spaces and lines. With an intuitive approach to the subject, I want to invite the viewer into an energy field and into a mood where nature tells its own magic story.
My art education is from Nydalen Kunstskole, where I have taken a two-year visual arts education (part-time) and 1 year with Personal Art Development. In the past, I have worked in the advertising industry more than 20 years, both proactive and in management.
Today I have my studio in our house in Drammen as well as teaching drawing at Nydalen Art School.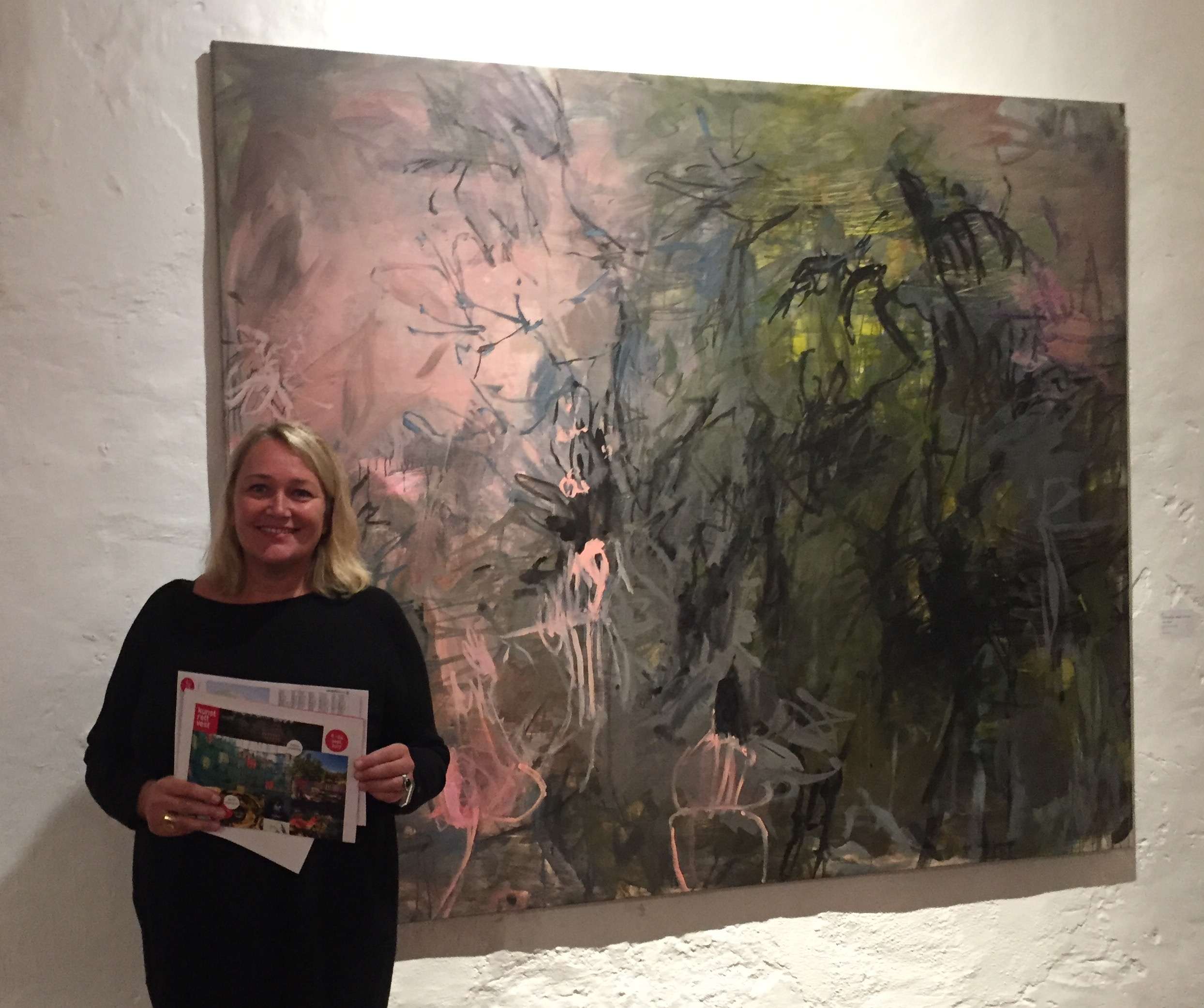 Photo is from the exhibition Kunst Rett Vest 2017 in Fossekleiva Cultural Center, Berger.